The popular LIL Tournament is hosted by the Mabel League on the first weekend in June of each year. The 2019 tournament will be held at Connaught Park on May 31,  June 1 and 2.
The 2019 LIL schedule in PDF form and Excel version that allows you to highlight your team's games is available here: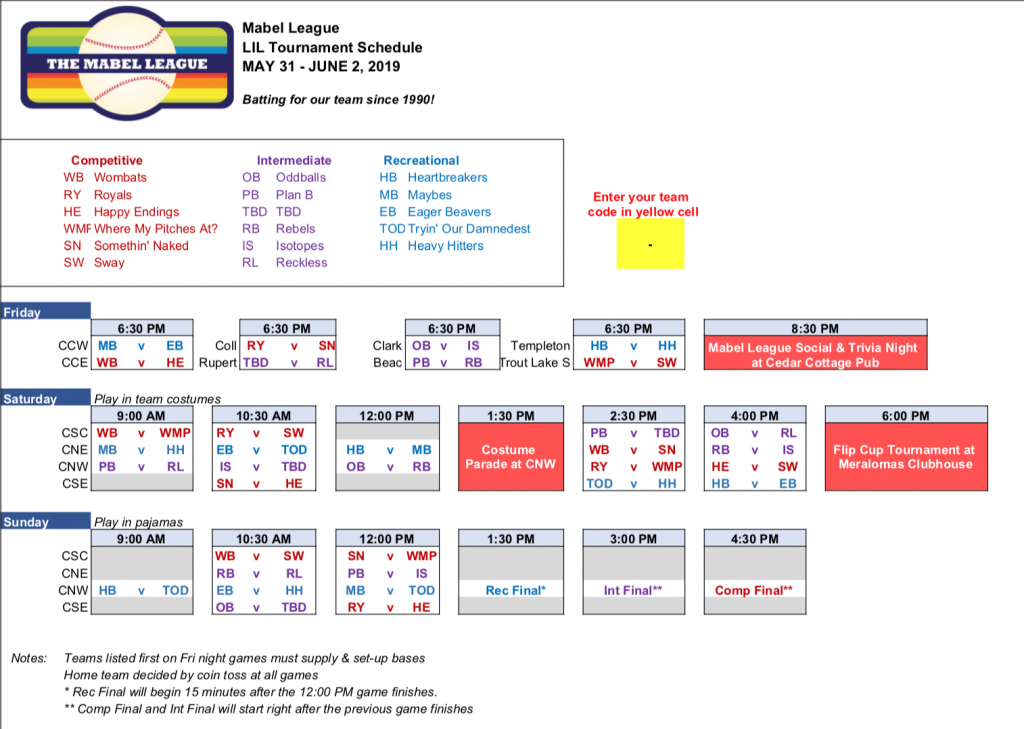 The Mabel League welcomes teams playing at the skill-level of D softball to join us for the LIL Tournament! There are three divisions (competitive, intermediate and recreational). Registration for 2019 closes May 13, 2019.
Good sporting behaviour and fun are mandatory! Many teams play in costume on Saturday and in pyjamas on Sunday morning.
Past tournaments have included teams from Victoria, Calgary, the Sunshine Coast and Washington state.
In addition to the usual fun of all softball, all the time, we will have awesome LIL Tournament events lined up.  2019's events will include:     
Friday Night: LIL Social Night – scheduled at CEDAR COTTAGE Pub starting at approximately 9pm, with a team trivia contest. THIS EVENT IS NOT AT 12 KINGS.
Saturday Afternoon: Costume Parade and Voting!
Saturday Evening: Beer Garden at the clubhouse at Connaught Park, for refreshment after you've finished playing for the day, with games and Shelley's famous flip cup tournament.
Sunday Post-Tournament Awards: Finals in the afternoon, cash prizes for the winning team in each division – and a prize for the best costume!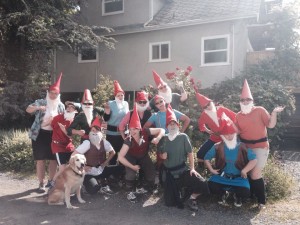 LIL Tournament Rules
2019 LIL Tournament Rules
The current Softball Canada Rule Book will be adopted by the Mabel League and all rules and regulations of Softball Canada will be followed and applied to the LIL Tournament unless otherwise stated.
History of the LIL Tournament
The name "LIL" stands for 'Lesbian Information Line' (a phone info line, now defunct). When the line closed down, the leftover money was used to host a softball tournament to bring lesbians together. The tournament was founded independently, but is now funded and run by Mabel League executive and volunteers. Many of the league teams take part, along with teams from outside the Vancouver area.
Interested in Playing in the LIL?
Please contact the registrar for more information.